Typical Class Description
A Class at the Dojo
Here is a description of a typical class in Kokikai Aikido. Why not join us soon "on the mat?"
The class is dividend into two sections. The first half hour includes, warm-ups, ki development exercises and rolling practice. During the next hour Sensei teaches techniques to students by demonstrating the technique on one student at the front of the class. Then the students practice the technique on each other.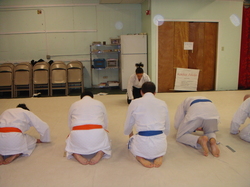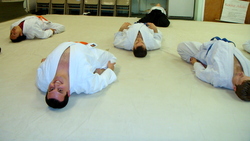 Sensei Randolph bows to students at the start of class and then leads students doing warm-ups. We do about 10 minutes of warm-ups each class.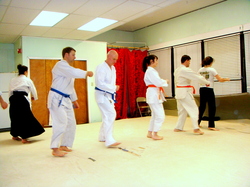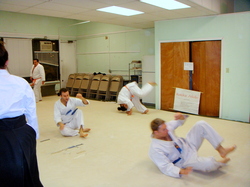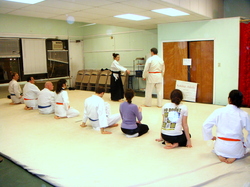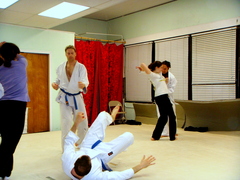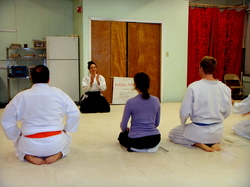 At the end of class, students line up again and bow with Sensei Randolph to shomen. Here Sensei Randolph is giving an announcement to the class. Students and Sensei then bow to each other to end the class. Then students bow to each other to thank each other for practicing with them.