Covid 19 Safety Measures
Covid 19 Safety Measures
As of July 13th 2020 we have transitioned from twice weekly Zoom classes to live classes!
The following safety measures are being undertaken:
All students and instructors and anyone else (visitors, parents, etc...) must wear face masks.
All students and instructors are subject to daily temperature checks
Everyone must use disenfectant (provided) for hands before going onto the mat
Anyone who is feeling ill cannot take class
Everyone on the mat must maintain six feet of separation between oneself and other students
Our students have incorporated the new
safety measures into their classtime.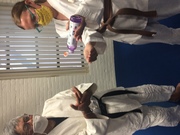 Preparing for class. Disinfecting hands and temperature check!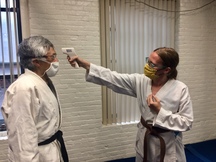 Weapons KI Training has become our go to!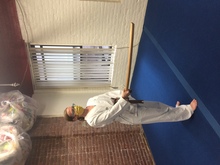 Using the Bokken a Japanese wooden training weapon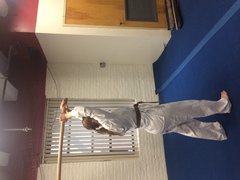 Small Ukamai or roll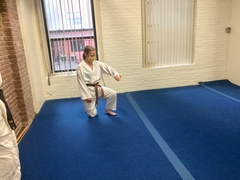 Brief Description
Sample Photo 5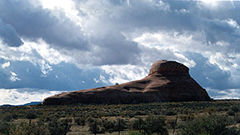 Brief Description
Sample Photo 6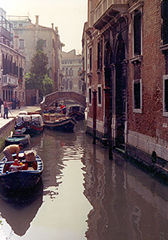 Brief Description
Free
Feel free to download and use images.